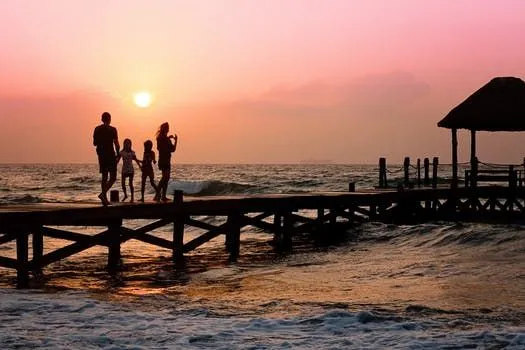 Families are some of the most complex, challenging, and rewarding relationships we are a part of. Families frequently know our most vulnerable selves, which can be both beneficial and tremendously challenging. We believe that all family members play a role in family dynamics and that each person's feelings and behaviors influence the family as a whole. By participating in family therapy, you are taking a step to create change on the deepest level.
Family can be defined in multiple ways: those we are biologically related to, friends turned family, in-laws, blended families, room mates, partners and their extended families.
In addition to more traditional family therapy, we also specialize in support therapy. Support therapy is helping your loved ones learn how to best support your growth and recovery and help you translate the skills you learn in therapy to your home environment. For example, if one family member is struggling with addiction, an eating disorder, grief or trauma, we provide counseling to help the rest of the family know how to best support them while they are going through their own growth and healing.

If you are hoping to feel closer to your family members, co-exist and accept challenging relationships, communicate more effectively, and love each other through your differences, the partners at Dynamic Healing are here to help.
Within our practice, family treatment specializations include:

Family counseling

Adolescent counseling (ages 12-18)
Family transitions (birth of a child, empty nest, loss of a parent)
Blended families
Couples therapy
Parenting support
Separation
Divorce
Mediation
Co-parenting
Co-habitation relationships

Family counseling for eating disorder recovery

Family-based treatment for adolescent eating disorders
Family therapy for adults in recovery from an eating disorder. *Please note families can participate via teletherapy if they are not able to attend sessions in person*